Kansas State Chess Tournament Mar. 13
Participating in Tournaments
State Tournament
Play in two tournaments before State
Register at this link

before noon on Sunday March 7th.
Read info at

KSCA Website

Download or print Flier
You must have a Chess.com account, it can be a free account!
Read Quick Facts for State below.
Be logged in 10 min. before each round.

Chess.com/live
In-Person Tournaments
Find the tournament you want to enter and click

register

.

Arrive 30 min before the scheduled time.
Upcoming Schedule
Check often 🙂
State Tournament Suggestions
Discussion of how to make the most of your experience.
Start: Start at 7:00,
Note: Read State Flier and watch video prior to Thursday!!
Link below
Team tournament with K-3, K-5, 6-8, and 9-12 sections.
Kansas State Chess Championships
Registration Flier
Follow registration instructions carefully.

Read Quick Facts for State below
State Tournament Suggestions!!
Drop in 7:00-8:00
Any chess questions
State Tournament Players
Note: No regular lessons this week Play Chess Games!
This form must be filled out if your child plans on playing in a tournament, fill it out well in advance of your first tournament so that your child can be included in the Chess.com KSCA club. Only club members can sign up for these tournaments. Check each week for how to register. Your school code is NYES for New York and RATR for Raintree.
In order to play in the online KSCA tournaments this year, your child will need to have a Chess.com account. You do NOT need a paid account, however, if you can afford $29 for the year, you can have the benefits of a paid account for the calendar year.
You do need to join the KSCA Online Club prior to the day of the first tournament you play in. You request a membership on Chess.com, and it will be approved.
Online tournaments will follow the same format as all KSCA tournaments, 6 games, 30 minutes on the clock for each player. Check for registration deadlines, fees, and round times each week and expect that state will require attending two tournaments and preregistration a week in advance.
Quick Facts for State
You must have played in two tournament this year with at least 4 games played in each tournament to qualify. Only assigned byes count
State will be on-line on March 13th
Registration deadline is March 7th at 12:00 noon. Do not procrastinate, it makes lots more work for your coach and the organizers of the tournament to "fix" problems.
There is no fee for registration this year, however, there will be trophies and medals, so donations are welcome to help fund the tournament. Feel free to not donate if this has been a tough year for you, but please donate at the KSCA website if you have been blessed financially.
For complete, detailed information, go to
https://sites.google.com/view/ksca2021state-chess/home/official-state-flyer
—
David Paden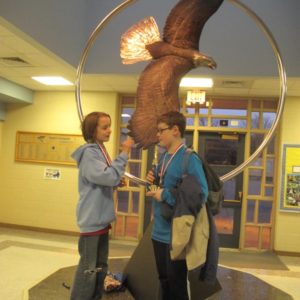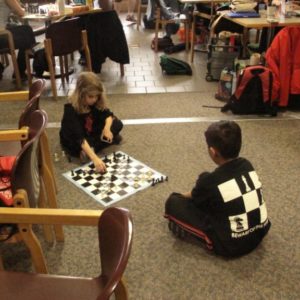 Tournament Results
This page will not be active until after the first KSCA in-person tournament.
Search this page to search for your tournament